January 18 - 20, 2019
Vancouver Convention Centre East, 999 Canada Place
This event has already occurred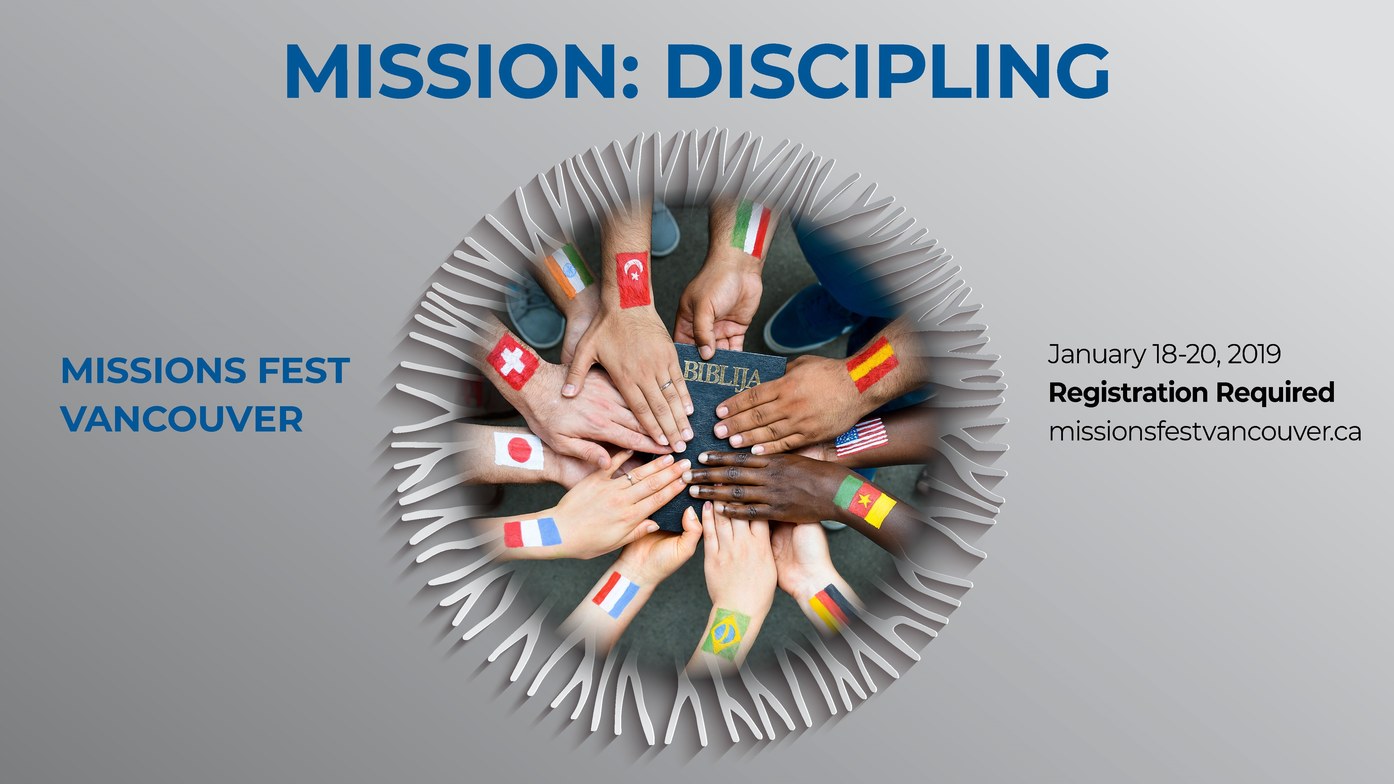 Mission: Discipling
A three day event at the Vancouver Convention Centre.
"Missions Fest is the largest annual mission conference in North America. Every year between 10-15,000 people attend over the weekend. General admission is free and the invitation to attend goes out to all the churches of Metro Vancouver, the Fraser Valley and beyond.
When attendees visit they get to engage with over 250 mission agencies, learn from missional experts in Mini-Conferences and Seminars, take in a Film Festival, and much more.
Missions Fest is a catalyst to enable people to catch a vision of the Great Commission spoken by Jesus in Matthew's gospel (28:19,20); to help people find a place where their interests and abilities can best be put to use. Its four-fold purpose is to inform, educate, celebrate, and challenge people of all ages to get involved in missions by sending, praying, giving and going."
Check out more details at missionsfestvancouver.ca