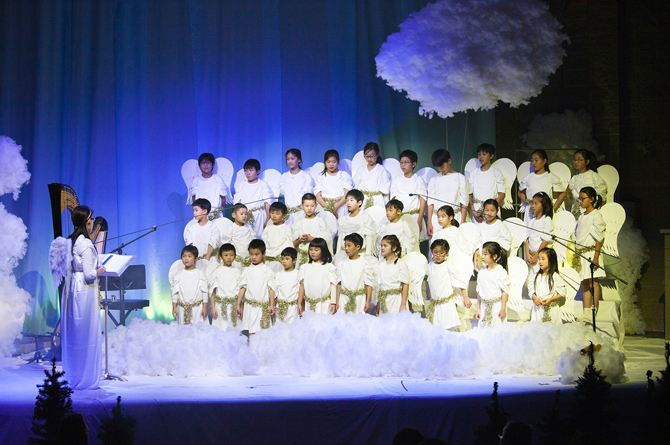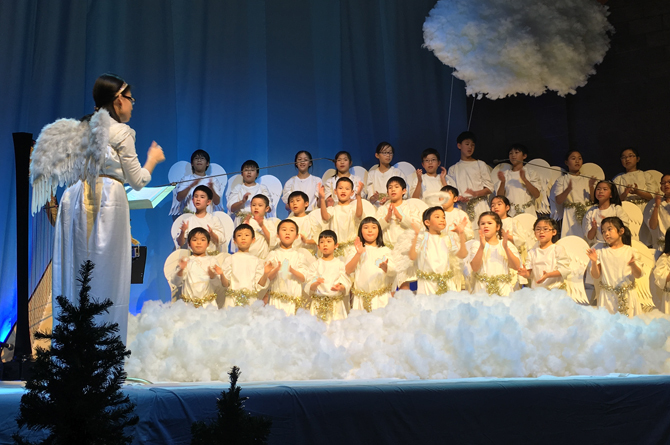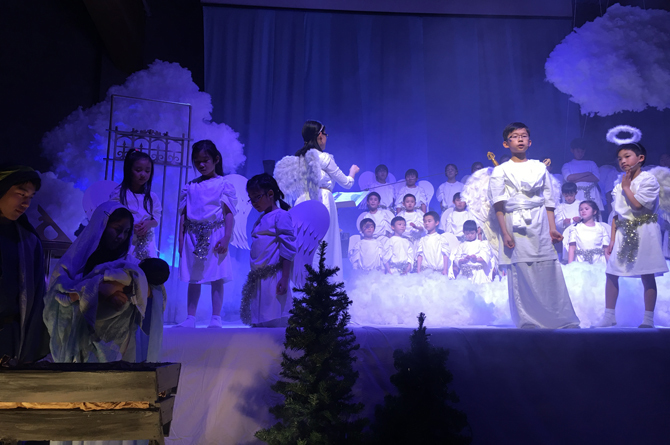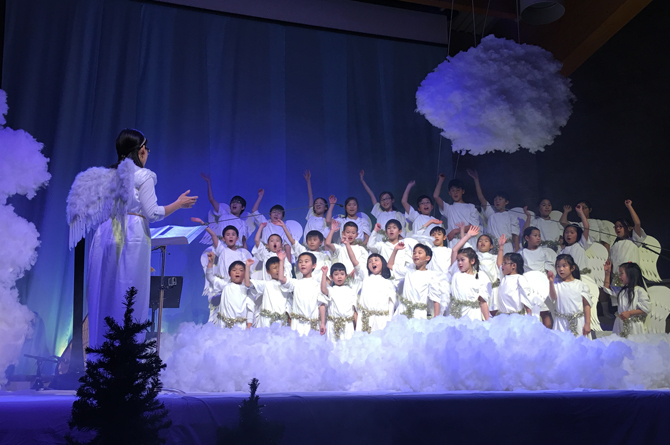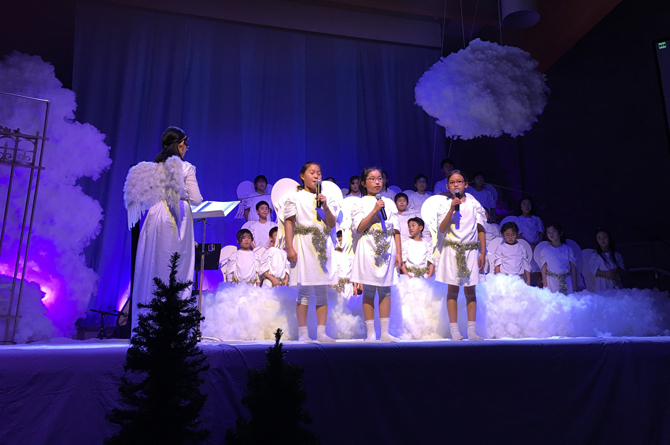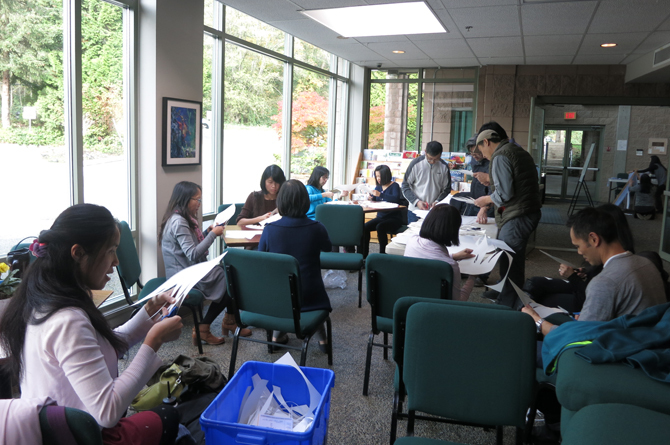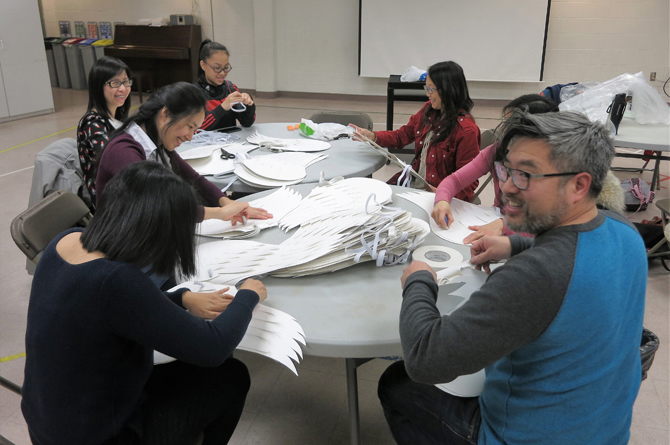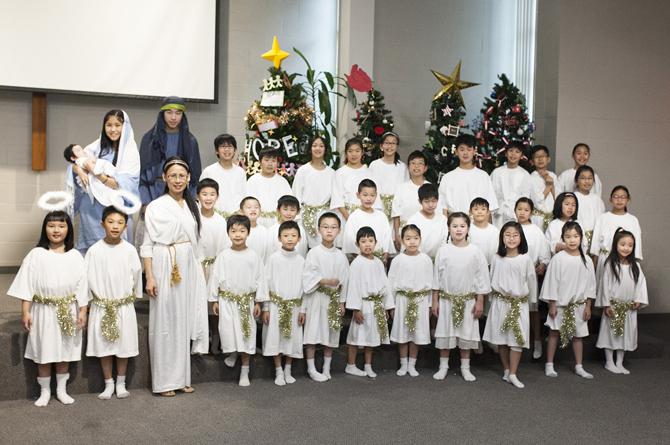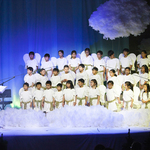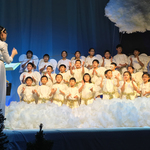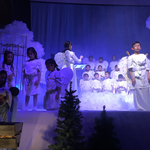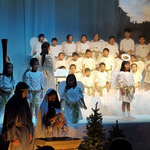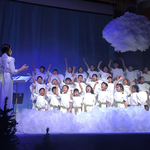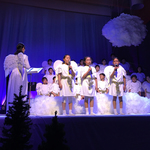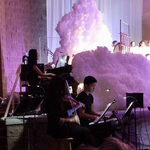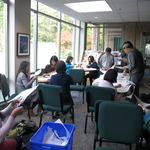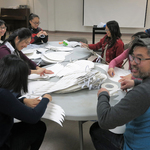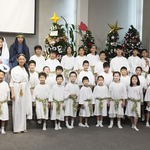 Months of planning, practicing and anticipation has finally come to fruition! With a cast of 31 children, 2 teens, 1 baby, 3 months of practice, 8 months of planning, 2 performances, and an audience of >1200, "Hark the Herald Angel", the Children's Christmas Musical production is finally over!
Our goal for this project has always been to a) use this musical to reach out to the community, and b) teach our children to serve God with their gifts and talents.
As I reflected on the whole Hark production - one image kept coming into my mind, and that is, the body of Christ at work (1 Cor. 12)! Each of us had a role to play, and we needed all the different parts to come together to make this musical a reality!
I thank God for everyone who co-labored with me on this journey...
Planning team – who shared the vision in bringing the musical alive, and for bringing the FLC family together! I've met families from the Chinese congregations that I would have not have otherwise.
Parents – who committed to bringing their child to practice week after week since early Sept, and pitching in where possible.
Children – who took this opportunity to serve seriously, from learning the songs, stepping up to audition for speaking roles, learning the dialogue and choreography. It was a tall order, especially for the little ones who couldn't read very well yet. Kudos to all the parents who ensured the children learn the tune and the lyrics at home.
Musicians – who brought heavenly music to the production.
AV Team – who ensured the lighting and transitions were seamless - you are the unsung heros!!
FLC Staff – who fulfilled countless requests of room booking, and for supporting us in setting up and cleaning up.
Set/Props/Costume - who brought heaven alive... for designing, building and dismantling the beautiful set; and for creating/sewing the costumes... especially the wings (all the children loved being able to have it as a keepsake from the musical).
Promotion – who created the beautiful poster and invitations, and for promoting the musical within FLC and to our community!
Refreshments/Traffic Control/Ushers – those who volunteered to help greet our guests, ensuring that they feel welcomed at Fraser Lands.
The body of Christ - I'm in awe of you.
To Him be the Glory,
Pearl Leung